Change Management and Cultural Transformation
When it comes to innovations, digital transformation, the use of AI and new forms of organization, the key success factor is the extent to which it is possible to shape cultural change together with the people who are to live it.
Technology can be mastered, people can only be inspired.

Many moan when a new development phase comes along. Some even show passive resistance. In fact, employees with this kind of resistance have saved companies because the ever-new concepts from consultants often don't fit.
We have the best educated generation of people in companies. People in direct contact with customers or on the shop floor know much more precisely what is possible and what not than top management. Not using this treasure of knowledge is a waste and leads to increased resistance.
Modern change management is people-based.
Initiating movement without provoking resistance
Of course, every change process generates resistance from someone. The key is to trigger as few counter-reactions as possible. Careful analysis and the involvement of stakeholders are part of the preparation.
Showing a positive future and success
Nothing convinces people more about something new than its success. This is why pilot projects are so important, especially in the initial phase, to produce islands of success.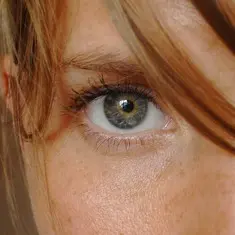 Increasing psychological safety and motivation
Change creates uncertainty. If not, it is too half-hearted. It is precisely in such situations that employees and managers need anchors that create a sense of security and active motivators for change. These anchors must be individually designed.
Accelerating
This is the phase that is most often neglected, partly because the forces are now exhausted. Successful change processes are characterized by the fact that they are accelerated as soon as the first steps are taken. This is only possible with active leadership, multipliers and targeted implementation planning.
Leading instead of administering
It has been known since the 1960s that leadership is the decisive factor when companies (have to) change. "It's people business".

Unfortunately, this knowledge has found its way into the classic training of business administrators too little, even today. Fortunately, after decades of research, there are numerous concepts from psychology, sociology, behavioral economics, and even neuroscience that can be imparted well and implemented in practice, which help to steer change processes in a sensible way.
Ways of cooperation
Interim management
When cultural change needs support only in its intensive phase, interim management is the ideal solution. It is limited in time, focused on results and yet closer to the company than consulting.
Project management
In many cases, it is also just a single project that needs to be brought to success. I am happy to support that as well.
Coaching
Sometimes coaching and support of the people who are responsible for change is enough. I also offer opportunities for this.
More information is available here