Innovation - Engine for Growth and Prosperity
Digitalization and innovation go hand in hand. Radical customer and user orientation combined with agile management methods such as Design Thinking and others have led in recent years to a boom in solutions that open up new markets and extended revenue potential for companies.

Essential innovations are taking place in the digital space these days. Artificial intelligence is the factor that will determine the future of many companies. As with digitalization, there will be winners and losers. And as with digitalization, the companies that start experimenting with the new possibilities at an early stage will come out on top.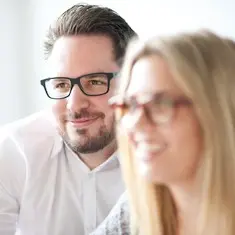 Radical customer orientation
Solutions that are conceived and developed from the customer's point of view have a much higher probability of becoming a market success. Problem-Solution Fit is the first step towards innovation. The key method for this is Design Thinking.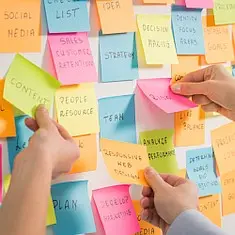 Test, improve, test, ...
This guiding principle of agile development and management is more important than ever. Hyper-competitive markets do not forgive mistakes or delays. Product-Market Fit is a must. The key method for this is Lean Startup.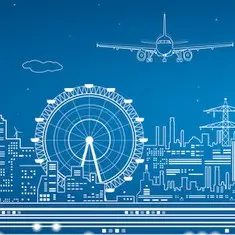 From product to business
Only when the business model, go-to-market, pricing and monetization strategy are optimally aligned with the product and the market can good ideas become profitable business. Key methods for this are Value Proposition Design, Business Model Generation, Pricing, and others.
Developing culture and enabling growth
Implementing technical solutions is often the lesser challenge when companies reinvent themselves. It is much more difficult to develop the culture further and to inspire employees for the new. Organizing, change and culture management are just as essential as growth hacking. More can also be found here.
Innovation with entrepreneurial know-how
We will jointly find the way to continuous innovation. I have managed that in hundreds of workshops for dozens of companies, the spark has already been ignited and great solutions have been developed.
It took me a while to realize that innovation runs through my entire professional life. The founding of six companies, four of them digital, that were way ahead of their time in terms of technology and business model (platform economy 1996, online surveys / data analytics 2000, mobile learning 2003, flexible workplaces 2021) tell a story.
Since the early 2000s, I have undergone trainings and master classes in the aforementioned agile innovation methodologies, as well as I have led a wide variety of customer projects to success.
Ways of cooperation
Interim management
Many companies just need a boost to handle innovation on their own. Interim management is the ideal way to achieve this. It is limited in time, focused on results and yet closer to the company than any consulting.
Project management
In many cases, it is also just a single project that needs to be brought to success. I am happy to support that as well.
Coaching
Sometimes coaching and support of the people who are responsible for innovation is enough. I offer opportunities for this as well.
More information is available here