Startup Support
Folks, I know how challenging it is. I started six companies myself, made many mistakes and had to learn a lot and quickly along the way. Without the support of experienced mentors and coaches, I would never have gotten this far. I'm happy to share my experiences with people who are still on the journey themselves. Much of it is completely free.
Do you have a challenge or project you think I can support? Let's talk about it. You can find out how below.
Free and helpful
I regularly publish articles on Medium. Subscribe to my newsletter, and you will receive so-called friend links that allow you to read new articles without having to sign up for a paid Medium subscription.
The email address will only be used for sending email newsletters. By subscribing, you agree to the storage and processing of your data according to the current privacy policy.
Vote which topic comes next
Here you can vote which topics are covered in a timely manner.
Vote here!
Paths to a personal interview and coaching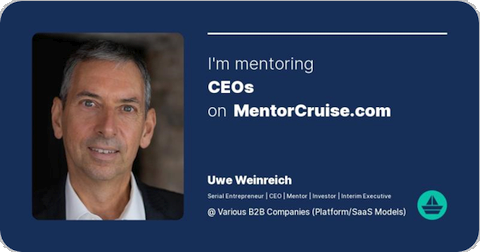 MentorCruise
Ideal for the longer coaching and mentoring processes.
Meander
Ideal for selective coaching when the issue is clear. Here you will also find a free initial offer for founders.
Mentorcam (comming soon)
Especially for founders and entrepreneurs.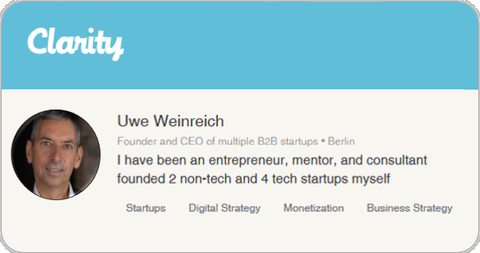 Clarity
For quick exchange by phone.