How to win automated electronic reverse auctions, the toughest type of B2B negotiations
What is a reverse auction?
It is a special form of B2B price negotiation in which several suppliers submit bids simultaneously to win an order for a product or service. It is also known as a buyer-determined auction or procurement auction. In most cases, it is software-supported and conducted online.
There are different variants, some continuously increase prices, others decrease them. Most of them are non-transparent for suppliers and only fully visible for the people in the B2B procurement process. Here we will go into the probably most used version, the Dutch Reverse Auction. It leads buyers quickly and reliably to the desired result.
This link also provides general tips on how to master negotiations.
The process
In general, the process follows these steps. In some cases, there may be several sub-steps.
Preparation. The tendering company decides to procure a particular product or service, sets the specifications, and designs the procurement process, in which price negotiation takes the form of a reverse auction.


Tender. The purchaser publishes an invitation to submit an offer publicly or for a selected group of participating companies. It contains the specifications, basic terms and conditions, and a deadline. In some cases, it does not even mention that a reverse auction will follow. This is not fair. Sellers could better structure and prepare their bidding process if they knew what was going to happen. Don't hesitate to ask if you suspect there might be an auction.


Clarification. Vendors can now ask questions to clarify exactly what is needed.


Offer. Based on what is understood, an offer is prepared and sent to the buyer. Sometimes it is necessary to separate the monetary quote from the qualitative description of how the specification can be met.


Pre-selection. The offers are screened by the technical department, and those above the "least acceptable quality" level are transferred to a shortlist.


Invitation to participate in a reverse auction. Vendors on the shortlist are invited to bid online. If this is the first for a supplier to receive such a request, it can be a shock.


Preparation. If not already done when preparing the offer, now is the time to prepare for the auction (see below).


Auction. At a specific date and time, all participating suppliers log into the bidding system. Initially, an unacceptably low price is displayed. Every few seconds, the price is increased in predefined steps.


End of the auction. The bidder who clicks first and accepts the price is awarded the contract. At this moment the auction ends automatically for all participants. If no one clicks before a limit set by the buyer is reached, the auction ends without a result.



Advantages and disadvantages
Impact on customers: getting the lowest price
Proponents of this process often argue that such an automated procurement process eliminates bias, helps ensure that the best bidder wins the contract, and thus creates maximum fairness.
That sounds good, but the reality looks different. The only outcome that a reverse auction guarantees is that the buyer has a high chance of making a deal at the lowest possible price, or even below. It is a completely cost-optimized process.
This comes with several disadvantages. Professional departments often struggle with the results because a supplier received the lowest-priced order, but is far from the best. If the vendor accepts a price that is too low, this can end in insolvency, resulting in unfinished projects and additional costs. Some suppliers may even withdraw their offers when they learn that a reverse auction is being conducted. Finally, the massive use of such a procurement method will weaken the best and most innovative suppliers and strengthen the cheapest. Businesses that rely on innovation are digging their own graves.
Impact on vendors: drastic reduction in opportunities
Anyone who has learned to cultivate positive and lasting customer relationships will immediately recognize that this process curtails some of the most valuable opportunities to win a contract: working closely and confidently with the professionals in the customer's organization, adding value that no competitor can through innovation and deep understanding of needs, and building trust.
Reverse auctions are a nuisance to most suppliers and nothing more. Only if your company is cost-optimized with perfectly lean processes can the challenge turn to your advantage.
Even then, the electronic reverse auction puts those involved under stress, which can lead to hasty reactions and acceptance of prices below what is economically justifiable. Actually, that's part of the game and intended by the buyer.
Winning strategy and tactics for reverse auctions
I have participated in several electronic auctions as a bidder for my own business and as a strategy consultant for client companies. So far, we have won all but one of the tenders. The one we didn't win, we didn't lose either. The buyer abandoned the process after the invited electronic equipment company withdrew its offer because it was to go through an auction. In the end, my client won the contract.
IMPORTANT! It sounds like a success story with a surefire way to survive in a reverse auction. But it isn't. These auctions are always challenging and carry a high risk of failure. Yes, we did as well as we could and got lucky in the end. But there is never a guarantee.
Let's take a look at the strategies and tactics we employed.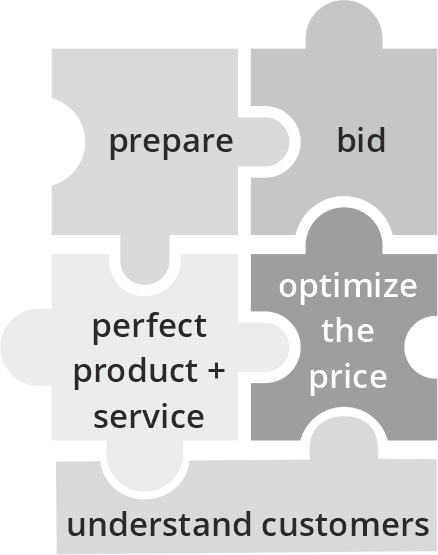 Understand your customer
Although the protagonists of procurement auctions want to eliminate any human factor in a purchasing process, it still exists. The company remains a social organization where people follow different motives. One of the professional departments is to hire the best supplier that will help them achieve excellent results. It is understandable that they are often not happy when a reverse auction is announced. And they try to steer the purchasing department in their direction as much as possible, for example, when creating the shortlist.
That said, it's clear that you should maintain a good relationship with customers and try to understand exactly what their needs and desires are.
Perfect product or service
On this basis, it is possible to create an offer that perfectly matches the needs and specifications of the customer. One of the most convincing arguments we have had in all projects has been addressing needs that we discovered in the clarification phase and that were not mentioned in the specification. This creates a unique selling point.
Price optimization tactics
Modular offers
Create packages, one with the basic product that covers all the specifications but not more, and attach one or more documents that describe services or products that can be booked additionally and separately in case you win the order. That provides the chance to set a very competitive price for the core offer.
Prospect for more
Modular offerings are sometimes not allowed. Be aware of this! If it is the case, you should refrain from them. Otherwise, you could be excluded from the tender for formal reasons. However, you have the opportunity to mention what you could offer in addition. This can be another building block to win the favor of the specialist department and their support.
Pricing on the edge of profitability (or even below)
This is what the buyer is hoping to drive you to. Only in rare cases would I pursue this strategy. It is a bet on future orders from that company that will make up for the lack of profitability. For established suppliers, this will usually be a no-go. For new suppliers, this could open the doors to a long-term relationship. Keep in mind, however, that this outcome is not guaranteed.
Offer lower quality at a low price
This is a strategy I would never recommend, but it bears mentioning because some of your competitors may use it. Even if a supplier is awarded the contract in this way, the poor quality will end up being noticed and the vendor may end up on a blacklist in future tenders.
Ignore the pressure
Pressure is what the buyer wants to create. There shall be the threat that competitors could be cheaper. Nevertheless, more than once I had the impression that our team was the only competitor in the race. The processes are not transparent to the bidders. You can never be sure. But I have experienced more than once that it can pay off to stay calm and not accept a price too early or to even strategically withdraw the bid. There are no guarantees, and you have to have both nerves of steel, and the full support of top management in case this strategy fails.
Preparation
Once you decided to participate in a buyer-determined auction, you need to prepare for it. Clever argumentation is not required. Instead, the person or team in front of the bidding software needs clear guidelines and psychological strength. These elements are helpful:
Full awareness of the process and its hidden pitfalls for top management and the bidding team.
Full backing from top management for the bidding team, even if the process ends unsuccessfully. Not having this support will reduce the psychological safety of the bid team and thus contribute to what the buyer intends.
Separate the roles of decision maker and bidder. The decision maker defines the target price and sets it in writing.
Bidding
When all is set, the bidding situation can be mastered. The rule is simple, but difficult to follow through. Only the bidder sits in front of the auction system. The decision maker is not in the room to prevent sudden unfavorable compromises. Keep calm. Don't stray from the predetermined path. Click at the right moment. Hope for your luck.
Professional support
As described, a reverse auction pretends to transform negotiations into a transparent, fair, and fact-based process. The opposite is true. It is designed to exert extremely high psychological pressure on suppliers to achieve an unreasonably low price level. There are few ways to influence the outcome. Most of them have a psychological rather than an economic aspect.
Maintain a close relationship with your customers.
Design offerings that include a USP and are price optimized.
Create a shared understanding of the dynamics and risks of the process.
Discuss and carefully consider which tactics to use.
Set up the bid team accordingly and create an atmosphere of psychological safety.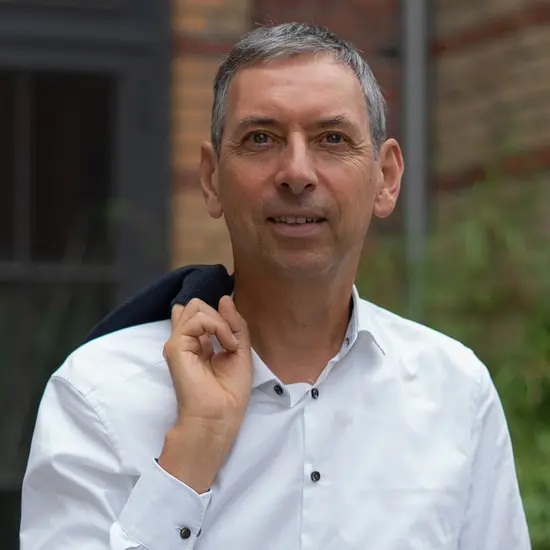 Uwe Weinreich is a fully trained business psychologist, and has successfully accompanied teams in such processes. Ask him for support to achieve the best results. This is an investment that can pay off thousandfold. Fill out the form.
Please activate JavaScript to see this form.